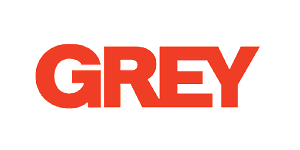 Location: New York, NY (Flatiron)
Experience: 2+ years in recruiting
Industry: Advertising & Marketing
Talent Acquisition Associate
Grey Group ranks among the world's top advertising and marketing organizations. Grey operates in 154 cities in 96 countries with 10,000 employees and serves one-fifth of the FORTUNE 500. Its parent company is WPP.
Role Summary:
Reporting to Director, Talent Acquisition, primary responsibilities will include sourcing, contacting, screening and assisting in the placement of qualified candidates.
Day to Day Responsibilities:
Work closely with Generalists and Hiring Managers to develop position profile and to understand overall needs and requirements. (Description, salary, timing, expectations, etc)
Full-cycle recruiting: sourcing, contacting candidates, interviewing, following-up with candidates, and managing candidate pipeline for Account Management, Hispanic Advertising, Pharmaceutical Advertising, support roles across the agency, and junior to mid-level non-exempt roles
Support and assist, when necessary, the recruitment of other roles across the agency
Presenting candidates to hiring managers
Scheduling interviews where appropriate
Working in Taleo (ATS), make sure all information is accurate and reported
Posting job descriptions on job boards, and tracking posting status and results.
Identifying and attending networking activities such as career fairs, professional association meetings, technical schools and outplacement services.
Responsible for effective and fast recruitment processes both internally and externally
Organize and run campus/college recruitment
General Responsibilities:
Participate in recruitment knowledge sharing and best practices
Manage the recruiting process to meet hiring goals through the use of effective resource management and effective use of Taleo applicant tracking system
Provide reporting and regular status updates to the team
Solicit referrals from potential talent and internal employees/recent hires
Strong ability to multi-task
Ability to stay calm under pressure
Ability to keep up with high-volume recruiting
Good decision making abilities and decisiveness
Good eye for talent
Professionalism
Desired Skills and Experience:
Bachelor's Degree
2+ years overall recruitment experience, ideally, within an advertising agency or working for a staffing firm specializing in advertising clients
PR recruiting experience a major PLUS
Strong written and verbal communication skills
Experience recruiting for pharmaceutical advertising a strong plus
Experience recruiting for digital roles, preferred but not mandatory
Experience with campus/college recruitment preferred, but not mandatory
Experience working in Taleo (ATS), preferred but not mandatory
Interested candidates should send resumes to francesca.tioleco@grey.com. Please include job reference number: 2678.