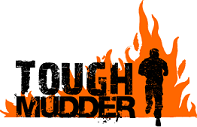 Location: Brooklyn, NY
Experience: 6 years (3 years as HR Generalist)
Industry: Events
Manager – People Team (Human Resources)
Description
The Details:

Tough Mudder's mission is to grow a global tribe that lives courage, personal accomplishment, teamwork, and fun. From day one, we've built a culture to reflect that philosophy, bringing on quirky people who are great at what they do and passionate about our events and customers. Together we have created a company that has become a movement. In just five years, we've had over two million people participate in 100+ events across three continents, and opened international offices in the US, UK and Australia. The opportunity ahead of us is vast, and we continue to look for the best and brightest to join us.
Tough Mudder's flagship U.S. office is located in downtown Brooklyn, arguably the creative capital of New York City. Joining our team offers a once-in-a-lifetime opportunity for those dedicated few who share the goal of delivering great experiences for our participants. We're on the lookout for people who want more than a job or even a career – they want to help build a company that changes the lives of millions of people for the better. As a member of TMHQ, you'll be given an opportunity to push your boundaries and find out what you're capable of, to work with and learn from incredibly smart colleagues, and to enjoy the journey of building a world-class company.
Sound like something you can get on board with?
The Work:
Manage all day-to-day People Team responsibilities, including: staffing, off-boarding, performance management, reporting/analytics
Work with leadership to maintain Tough Mudder's high performing culture focused on open communication, maximizing talent and driving high levels of service to internal and external stakeholders
Work closely with leaders to understand their specific people related needs and work with them to develop and implement solutions to best support their goals and remain in alignment with the expectations of the overall organization
Maintain performance management and improvement systems
Act as liaison between core staff functions by assisting with rolling out new company/HR initiatives and communicating information relating to career development, recognition programs, payroll, benefits, training and staffing
Manage Tough Mudder's employee benefits programs, renewals and open enrollment processes
Enhance employee safety and wellness and improving work-life balance
Create, procure, and conduct training and development programs for employees
The Traits:
Ability to thrive under multiple conflicting deadlines with demanding stakeholders
Excellent change management and project management skills
Strong ability to perform as a trusted advisor
Advanced problem solving, decision making skills and proven ability in execution capabilities
Strong attention to detail, superior organizational skills
The Experience:
Minimum of 6 years of experience and 3 years in a HR Generalist or similar role
Previous experience in a fast growth or start-up work environment
Demonstrated capability to effectively communicate orally and in writing
Proven self-starter, with history of implementing large initiatives
Thorough understanding of US and International employment laws and regulations
Experience managing benefit and compensation plans
Hands on experience in recruitment, talent development, performance management, and employee relations
Experience in leading workplace investigations
Strong ability to influence leaders at all levels
PHR or SPHR strongly preferred
Apply online at Tough Mudder.
Tough Mudder is an Equal Opportunity Employer and does not discriminate against any employee or applicant for employment because of race, color, sex, age, national origin, religion, sexual orientation, gender identity, status as a veteran, and basis of disability or any other federal, state or local protected class.