Thursday, February 25, 2016
1:00-1:30pm EST
Executive Webinar: The Strategic Cube Method
Presenter: Vincent Suppa, HR Avant-Garde Founder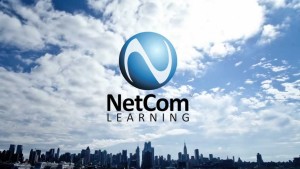 Join NetCom Learning trainer, Vincent Suppa, along with Managed Learning Services leader NetCom Learning for a complimentary webinar on "The Strategic Cube Method."
Agenda:
In eighteen minutes, learn a comprehensive & efficient method to qualify the most essential elements of your company's strategy. This method is used for leading your company's quarterly review sessions and to measure strategic drift.
This method has also been used for:
» Researching for Job Interviews
» Positioning Start Up companies
» Analyzing the competition
» Initiating strategic overhauls.
For more information and to register: Executive Webinar
Featured Speaker: Vincent Suppa, HR Avant-Garde Founder
CEO of HR with business literacy in finance, strategy & technology.
Efficiency expert with operational experience in Hi-Tech, Telecom, Health Care, Non-Profit & Government sectors.
Former founding SHRM chapter President.
NYU graduate professor.