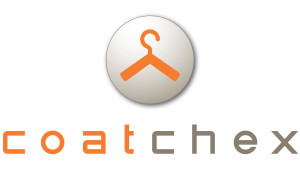 Location: New York, NY
Experience: 5 years of developing mobile applications & 2+ years of management
Compensation: 75-150K & 0.0-0.3% equity
Industry: Tech
Product Architect
Chexology, creator of ABC's Shark Tank featured company, CoatChex, is seeking an experienced, customer driven product expert with a burning passion to develop a world renown, cutting edge innovation. The ideal candidate has mastered the hands-on aspects of software engineering and can design strong architectures that integrate with other systems and technologies.  This leader must have a strong background working with executive management, hiring great talent and motivating team members to achieve a high level of performance.
Duties/Responsibilities:
Play a key role in setting company direction, policy and vision as a core member of the leadership team.
Collaborate with the executive team to grow the company through strategic planning and management of all technological resources.
Analyze and strengthen existing product infrastructure.
Lead all aspects of product R&D, roadmaps and future growth.
Build resilient new applications for emerging services and opportunities.
Responsible for driving, retaining and leading the engineering team to accelerate the development cycle, produce high quality code, reduce cost and remain agile in response to market and business changes.
Desired Skills and Experience
Proven, strong leader with the ability to recruit, mentor, motivate and lead an experienced team of Mobile, Web, UI/UX and QA engineers.
Proven track record of delivering innovative products and services to the marketplace.
Ability to handle multiple tasks and priorities using effective organizational and time-management skills.
Excellent written and verbal communication skills.

Bachelor's degree in Software Engineering or Computer Science and Masters preferred. Graduate degree in business or management (MBA) is a plus.

5 years of developing mobile applications through advancement into mobile architecture with 2+ years of management experience.
Proven full stack proficiency in developing hybrid mobile and web platforms in an environment consisting of many components to write, test and deploy product.
Interested candidates should send resumes to cholda@chexology.com and include job reference number: 659.