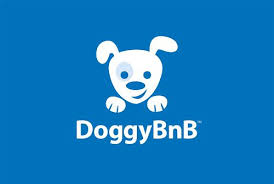 Location: New York, NY
Industry: Tech
Junior Video Producer
DoggyBnB is looking for an internet loving junior video producer. This person will have a love for animals and will help create and produce adorable and viral dog related video content with dog owners, rescues and dog related events around New York City.
The junior video producer will be responsible for conceptualizing, shooting, editing and publishing custom videos for DoggyBnB. You will work directly with both co-founders of DoggyBnB to create awesome, shareable dog stuff.
DoggyBnB is new social network for dog care, giving dog owners to a go-to team of friends and sitters they know at their fingertips. Using personal relationships and mapped social connections, the DoggyBnB app utilizes your social graph to give dog owners a smart and convenient way to get help from a personalized team of friends and sitters with the push of a button.
This position is for the passionate and aspiring film student who is looking for a branded platform to create and distribute their own work. Must be witty, clever and willing to use humor or sarcasm to deliver your story.
To apply, email the following to maggie@doggybnb.com and include job reference number 287:
• Your resume
• Link to your blog/website/video content you've created
• 2 ideas for doggy-human interest stories, rescue adoption videos, one-offs, videos why to use DoggyBnB or anything you think that would inspire our dog care needing audience.