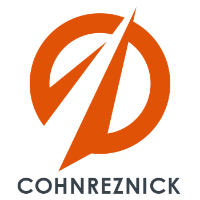 Location: Roseland, NJ
Salary: Paid
Job Type: Part-Time
Description:
CohnReznick's Diversity & Inclusion intern will work closely with Diversity & Inclusion Chair and other members of the Council to support the Firm's diversity and inclusion strategy development and implementation.
Responsibilities:
Brainstorm and help plan programs and events that support our D&I goals
Contribute to D&I related communication and L&D projects, including award submissions, articles, and training material
Maintain global diversity calendar of major holidays and observances
Identify opportunities for increased local involvement and impact
Assist with the development of a diversity and inclusion data scorecard
Conduct data analysis to identify trends, successes and areas of improvement
Develop and manage surveys to help measure results of D&I programs & events
Assist in planning special events
Attend and capture notes from D&I council calls and provide other administrative support as needed
QUALIFICATIONS
Excellent communication and problem-solving skills
Self-motivated & able to work well independently
Ability to work with sensitive and confidential information
Proficiency with social media
Previous D&I internship experience and work in entrepreneurial or professional services environments preferred, but not required
The position is part-time (15 hours a week). Current undergraduate & graduate students, as well as recent graduates, will be considered. Preferred that the candidate is pursuing a degree in Human Resource Management, Business Administration, Marketing or Communications.
APPLY HERE: Diversity & Inclusion Intern
Company:
CohnReznick LLP is one of the top accounting, tax, and advisory firms in the United States, combining the deep resources of a national firm with the hands-on, agile approach that today's dynamic business environment demands. With diverse industry expertise, the Firm provides companies with the insight and experience to help them break through and seize growth opportunities. The Firm, with origins dating back to 1919, is headquartered in New York, NY with 2,700 employees in offices nationwide.
FUN FACT
CohnReznick's New York headquarters features a state-of-the-art innovation lab which facilitates in-room and online ideation, problem solving, and visualization.