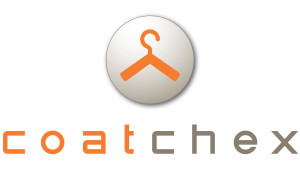 Location: New York, NY
Experience: 2 years of related work
Industry: Tech
Freelance Copywriter
Chexology, creator of ABC's Shark Tank featured company, CoatChex, is seeking a freelance copywriter (part-time) to write copy that will be used across all of our marketing efforts. This includes creating content for the company's website and social media pages, as well as creating template responses for external partners. You'll compose fun, informative, and engaging messages that compel people to experience the ticketless technology offered exclusively by Chexology.
Responsibilities:
●  Working with multiple teams across the company, including the marketing, sales and design teams to generate and execute concepts for interactive media that meets the needs of customers and the company's business objectives
●  Supporting the design team in areas of interaction design that requires marketing or instructional communication
●  Creating content for company's social media pages and other documents; such as traditional ad campaigns, presentations, press releases, letters of response, banner advertising, etc.
●  Interacting with project teams to ensure that copy tone and style are consistent with the company's vision
●  Demonstrating a high quality of standards across all deliverables
Desired Skills and Experiences:
●  Bachelor's Degree in Communication, English, Journalism, Advertising or a related field
●  Minimum of 2 years' experience in related work (at a magazine, agency or in-house copy team)
●  Exceptional writing, editing and proofreading skills as well as strong attention to detail
●  Deep working knowledge in the area of digital, mobile and social media landscape
●  Experience in creating content in social media and a solid familiarity with trends in online marketing, advertising and the interactive digital space
●  Ability to work on multiple projects simultaneously and effectively juggle different writing demands
●  Ability to explain complex concepts in a brief, intuitive way that adheres to the voice of the company
●  Experience working with a design team, as well as working off of a creative brief
Interested candidates should send resumes to cholda@chexology.com and include job reference number: 427.