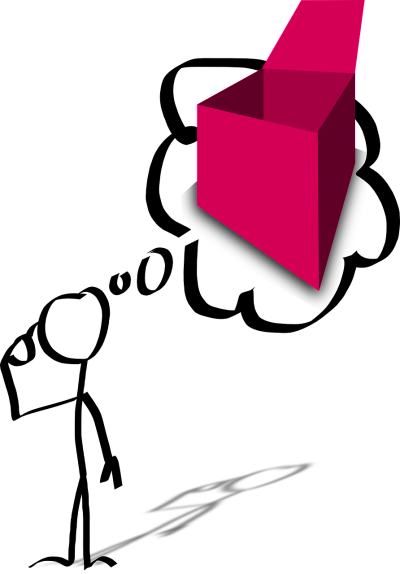 Traditional CEOs typically sit in spaces befitting their leadership. Corner offices are coveted because they are far scarcer than one-window offices aligning the corridors. With fern plants graced along windows of two exterior walls, executives in corner offices have made decisions paving the way for the next generation of business leaders.
Our new leader rarely wears formal business attire. She works from her dorm room or maybe out of her garage. If she has scraped together enough money from angel investors, she'll lead her team from an open space inside a boiler room.
While all business leaders thrive on uncertainty, our new leader thrives on ambiguity.
The boiler room is the least coveted office space. But it's also a metaphor for an office with a potentially high ROI. The rent is low, but the upside can prove irresistible: monetizing the next great disruption that other boiler room entrepreneurs can leverage. Christopher Nolan wrote, "there is nothing more contagious than an idea."
Because startups are rooted in the knowledge economy, there's no better place for HR than inside the boiler room. With every startup using the same commoditized tools (computers and smartphones), people remain the last field of competitive advantage. Only human capital, through the generation of ideas, differentiates startups.
That is why HR belongs in the boiler room and why we feature Inside the Boiler Room to introduce innovative people striving to monetize business model disruptions.
The world needs startups because their innovations can democratize services and improve social welfare. Venture capitalists need startups to allocate their financial capital for a return on investment. And when the final algorithm automates the last vestige of tactical HR, our profession will find no better place to land than inside the boiler room.
Vincent Suppa can be reached at suppa@suppa.org.
Ross Brand can be reached at ross.brandx@gmail.com.
© 2015 Vincent Suppa and Ross Brand