Tuesday, November 24, 2015
1:00-1:30pm EST
Executive Webinar: How to Lead from the Middle Step by Step & Why Power is Not Positional
Presenter: Vincent Suppa, HR Avant-Garde Founder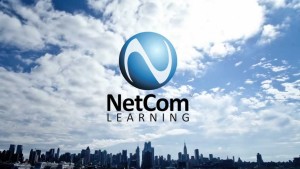 Join NetCom Learning trainer, Vincent Suppa, along with business and technical training leader NetCom Learning for a complimentary webinar on How to Lead from the Middle Step by Step & Why Power is Not Positional.
Agenda:
Power is not positional. The people leading companies today are the same people who practiced their leadership skills from the middle long before they arrived at the top!
» The role of social capital in your ascent to formal leadership.
» How to free up time for leadership activities.
» When is the best time to leverage a proactive (and appreciated) move into leadership.
» Q&A with Vincent.
For more information and to register: Executive Webinar
Featured Speaker: Vincent Suppa, HR Avant-Garde Founder
CEO of HR with business literacy in finance, strategy & technology.
Efficiency expert with operational experience in Hi-Tech, Telecom, Health Care, Non-Profit & Government sectors.
Former founding SHRM chapter President.
NYU graduate professor.