Thursday, December 10, 2015
1:00-1:30pm EST
Executive Webinar: The First 10 Minutes of your Interview
Presenter: Vincent Suppa, HR Avant-Garde Founder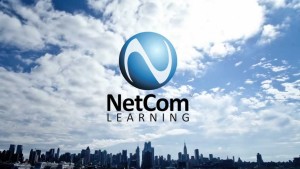 Join NetCom Learning trainer, Vincent Suppa, along with Managed Learning Services leader NetCom Learning for a complimentary webinar on "First 10 Minutes of your Interview".
Agenda:
Understand why the first 10 minutes of your interview carries more gravitas than the last 50 minutes.
» Know the interviewer technique designed to start the interview before the candidates knows it's actually begun!
» What are the only 4 things a successful interviewer needs to know about you and how to proactively convey it.
» Three important questions to conclude your interview.
» Q&A with Vincent.
For more information and to register: Executive Webinar
Featured Speaker: Vincent Suppa, HR Avant-Garde Founder
CEO of HR with business literacy in finance, strategy & technology.
Efficiency expert with operational experience in Hi-Tech, Telecom, Health Care, Non-Profit & Government sectors.
Former founding SHRM chapter President.
NYU graduate professor.